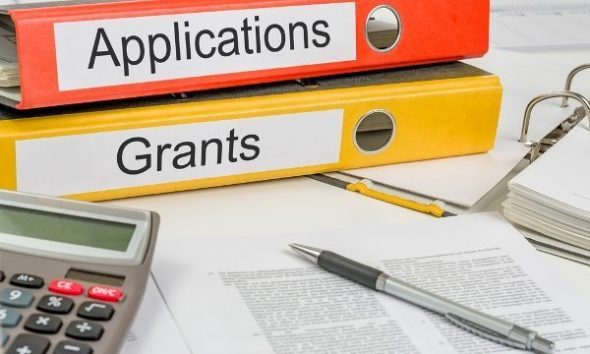 Use these 5 major tips to hunt your travel research grants.
Knowledge dissemination represents one of the most powerful tools in science development. National and international conferences, symposiums, different scientific meetings, abroad short courses, are all of the major interest, however; not all of us are "lucky" enough to attend. In fact, luck has nothing to do with the application you are applying to. Many people I met including PhD students complained about critical committee decisions and some blame on having small scientific experience or encountering intense competition or being located in third world countries. While some of these comments are actually true, the way to drill your path to a successful travel grant application depends primarily on how to write an impressive covering or motivation letter. During my studies, I have attended many seminars, scientific meetings, and international conferences with travel grants application success of 98% and so far, I can only remember two applications that have been rejected during the last 5 years. In this article, I will walk you through important steps that I believe most of the scientific board committees look at in your application and I will try to guide you based on how to work smarter rather than harder and eventually filling up your happy account with scientific pennies.
1. ALWAYS BE IN A GOOD TIME
Scheduling your time is crucial if you are planning to attend scientific meetings. You need first to search for all the events in your calendar year. Once you have identified some interesting ones, you need to filter them according to your availability and matching their registration deadlines with the deadlines of your travel grant application sponsors. Many PhD students and researchers get trapped because they found themselves either want to register after the travel grant application deadline has been passed or having money in their accounts while the event registration deadline has been already fired off.
2. KNOWING YOUR RESOURCES
To calculate your chances, you need to know what traveling grant resources you will be heading to. I consider this one of the most important parts of the grant haunting process. Many academics only know few resources to provide travel grants and most of these are granted by their universities or affiliated entities that are in collaboration with their research firms. In my own experience, there are many other travel grant portals that you can actually knock on the door seeking travel grants. Non-profit foundations, research foundations in your field of interest, pharmaceutical companies, and even some conferences themselves have a quote for additional external funds that you can apply for. All these portals can guide you towards better grant wining-chance rather than keeping yourself prisoned to only a few travel grants providers. The more grant resources, the better the chance of accepted application.
3. ACCEPTED ABSTRACT
Now coming to your most important part of your travel grant application, the letter which supposed to convince your sponsor why you should be selected as a potential candidate to receive the grant. This letter should explain what your attendance would add to you as an attendee or participant. Avoid being superficial, general, and passive voicing. Always be direct, specific, and elaborate on all the possible benefits you would get if you attend. There are three major points you must address in your letter: